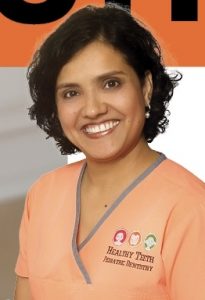 About the Doctor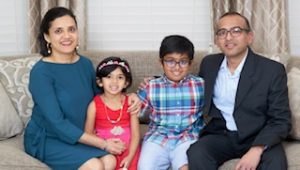 Dr. Shilpa is a Board Certified Pediatric Dentist who calls the Fort Bend Area her home. She is an honors graduate of Columbia University, New York where she received her DDS degree and certificate for excellence in Pediatric Dentistry. Her passion to work "with children" and "for children" made her pursue her advanced training in Pediatric Dentistry at the Columbia University. During the Post- Doctoral Training her hospital rotations were at the prestigious New York Presbyterian Hospital, New York where she received specialized training in all areas of children's dentistry.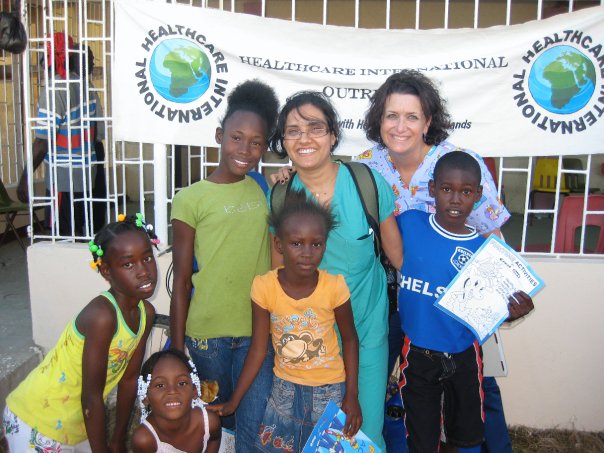 After her residency she decided to move to Katy, Tx with her husband and make it her home; currently residing in Cinco Ranch with her husband Dr. Amito Chandiwal and kids Abhiddyu and Anuvie. Both Dr.Shilpa and her husband believe in giving back to the community and are active in worldwide efforts like participating in an outreach program in Jamaica with Health Care International serving under-privileged children in this impoverished country.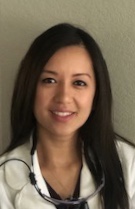 Meet Dr.Cindy Hurd
Dr. Cindy Hurd discovered her passion for dentistry at a young age. Growing up, she was afraid to speak due to lack of confidence in her smile. After several visits with her orthodontist and dentist, her life was changed forever. Dentistry transformed a young, shy person to a girl overflowing with confidence. She made a promise to devote her time to help children overcome any dental fear and problems. Dr. Hurd earned her undergraduate degree from the University of Houston with highest honors. She then received her doctorate from the University of Texas School of Dentistry in Houston. She is dedicated to advance, postdoctoral study and provides her patients with a caring and gentle approach to oral health.  Following her belief in giving back to the community, Dr. Hurd has volunteered and participated in numerous events including Give Kids a Smile and the San Jose Clinic. Dr. Hurd and her husband reside in the Richmond area. They have a 2-year-old Schnauzer named, Gus Gus. Her hobbies include reading, traveling, eating everything and cheering for her favorite sports teams (Houston Cougars and Houston Texans).  She is a member of American Dental Association (ADA), Texas Dental Association (TDA), Greater Houston Dental Society (GHDS), American Academy of Pediatric Dentistry (AAPD), and Houston Hispanic Dental Association (HHDA).
About The Staff
Maggie Gonzalez(Registered Dental Assistant)
Maggie is a very efficient dental assistant who loves working with kids. She has been a dental assistant for over 20 years. She enjoys what she does. She is a mother of two kids and resides in New Territory with her husband. She loves to spend time with her family in her free time.
Raquel Martinez ( Front Desk and Dental Assistant)
Raquel is a dental assistant but she enjoys doing front office. She lives with her parents in Missouri City and enjoys spending time with her family when she is not working.
Vy ( Marketing Coordinator and Front Desk )
Vy lives in Stafford. She has two boys. She loves to work in the front and loves to help the practice with marketing events.
Maria Nino ( Registered Dental Assistant)
Evelyn Cervantes ( Registered Dental Assistant)
Hawa Ali ( Registered Dental Assistant)
Yeraldina Cardenas( Registered Dental Assistant)
Nicole Armitage ( Registered Dental Assistant)
Kandance Robinson ( Registered Dental Assistant)